As of August 2019 we launched a new Image Collection to help you design your invitations and cards.
These images include beautiful nature photos from all the seasons; spring, summer, fall & winter. We have also put special image collections together based on events, e.g. for Corporate events or Weddings.
We update our Image collection regularly, e.g. in February 2020 by adding many new corporate images ranging from skylines, skyscrapers to meeting rooms and lecture photos.
Use our image collection to finalize a chosen photo card or to create your own card design. You can also use these wonderful images to design your own stamp on the animated envelope or as full card background.
Here a screenshot of the image collection inside the DESIGN Editor inside your event.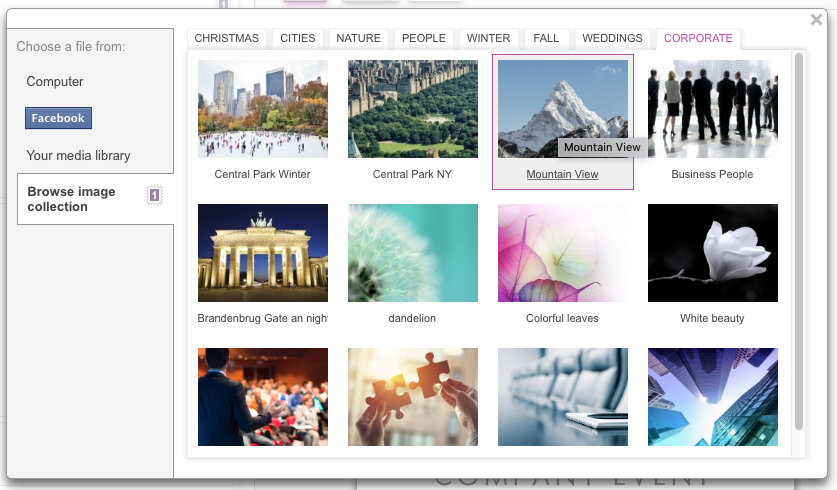 Choose an image to e.g. finalize a photo card: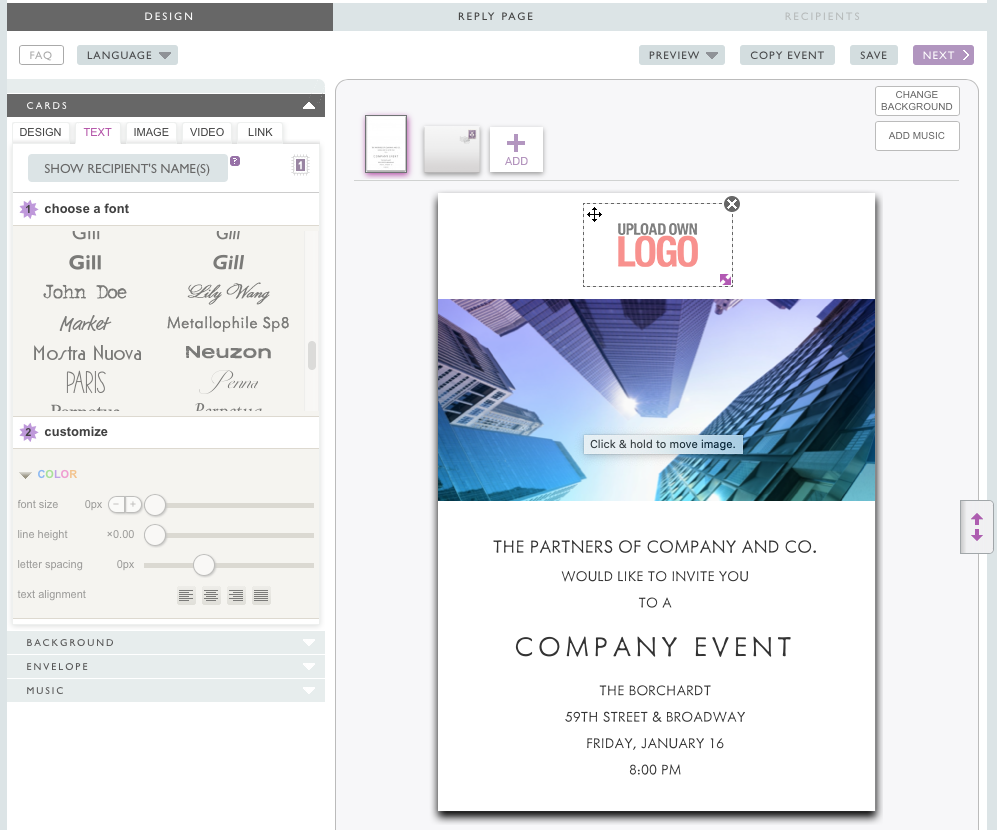 Please click here to browse our large photo card collection.
You can also use our wonderful image collection to design your own stamp on the animated envelope (in addition to our special stamp collection)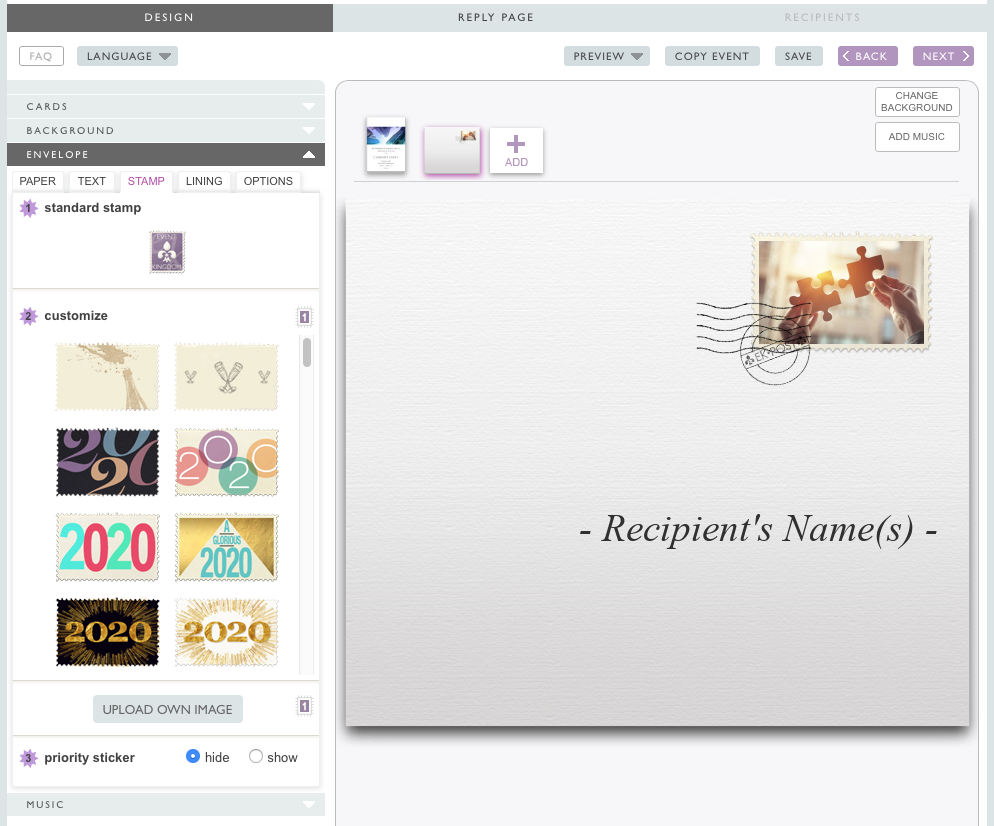 Our image collection can also be used to enhance your reply page: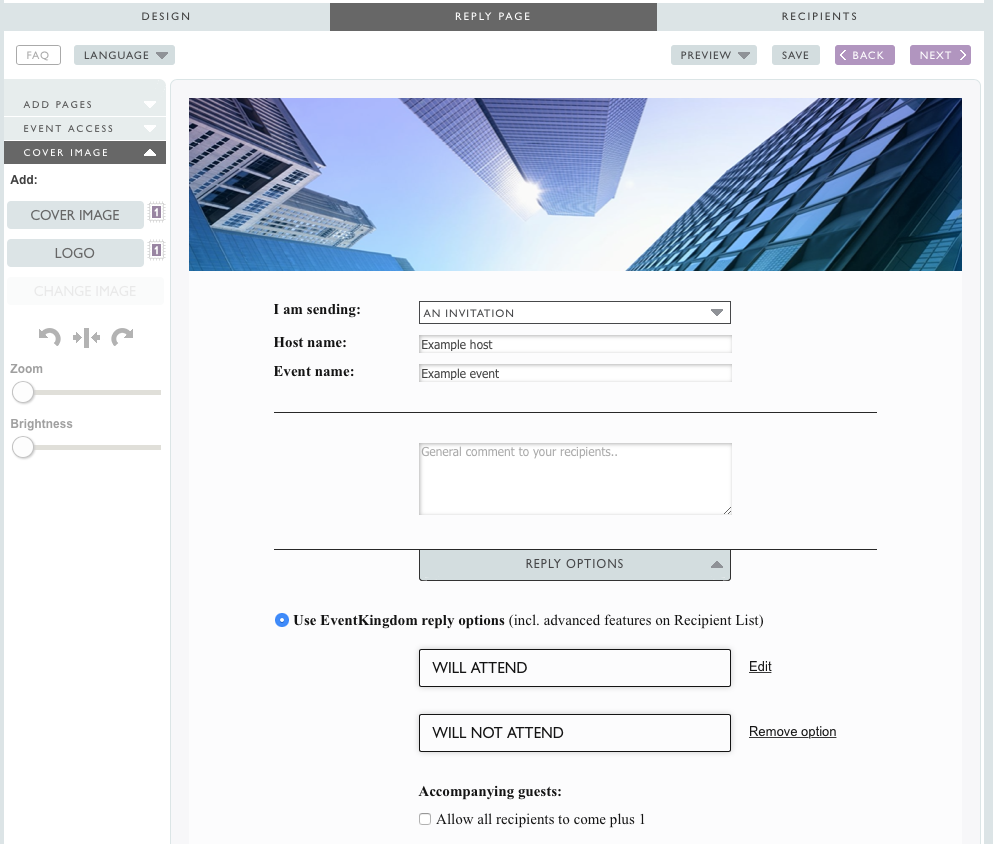 We hope this article was helpful and inspiring.
If you have any questions or ideas, please contact us.
We look forward to working with you!
Your EK Team