EventKingdom is focussing on beautiful Online Post or paper invitations with guest management features.
We help you design your save the date or invitation, manage your sending and organize your guest list (replies). Your guest list updates when your recipients reply or when you add guests manually.
Many customers additionally need Attendance management at the door on the day of the event. After 10 years of working with customers and seeing how they are organizing their onsite check in at the door we can very gladly recommend two partners, who have specialized in onsite check in. Both products work intuitively with EventKingdom and offer excellent features, e.g.:
App with quick search and check in function
Name badge printing
Text or/and email notifications for special guests
Statistics
etc.
Please have a look at our recommended partner:
Replace your paper guest lists with our guest list app for iPhone, iPad, iPod touch and Android devices.
EventKingdom customers can easily export their "accepted list" (gained via online post or paper invitations) and import it easily into Attendium.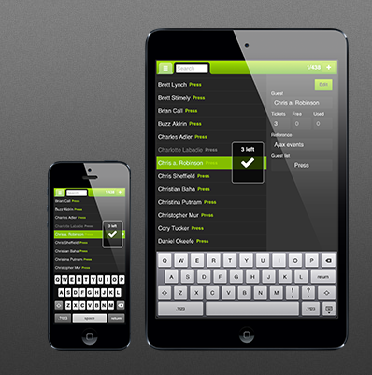 Thanks to our excellent partners above all steps of a successful event planning can be easily managed:
Yes, additionally you can upload photos after your event and share them easily with your guests. You can also easily create an online thank you card or order beautiful paper thank you cards.
We hope this article was helpful and will help you save time and money and additionally impress your guests!
If you have any questions, please contact us or our partners.
Patrick von Ribbentrop