Featured designers - Anina Takeff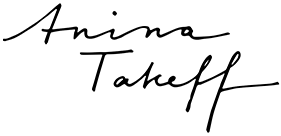 Having grown up in Leipzig, Anina now lives and studies in Sofia and Berlin. She was always keen to search out beautiful objects, that were made with love and attention to detail. She takes inspiration from such things and likes to bring the same care and attention into her own designs.

She has studied Visual Communication at the New Bulgarian University in Sofia, where she has discovered a passion for watercolour painting. Since then she has become a consummate painter.

Her favourite plants are Cacti, Sycamore and Magnolia trees.